Highlands Reserve Vacation Homes
Highlands Reserve vacation rentals are beautiful homes and close to Disney World and all the Central Florida attractions. Highlands Reserve also has a lovely community pool, tennis court, basketball court and 2 children's playgrounds. And last but certainly not least is the beautiful Golf Course right here in this lovely community.
Highlands Reserve vacation rentals are close to shopping, restaurants, pubs and more. Barry Town Center is close enough to some of our Highlands Reserve vacation rentals that you could practically walk to the Publix grocery store or any one of a dozen shops and restaurants. In addition Highlands Reserve vacation rentals are only a few miles from a Super Walmart and you'll pass a Super Target and countless other shops and restaurants on your way to the attractions of Disney. And Disney is only 15 minutes away!
Highlands Reserve golf course was designed by Mike Dasher to be a kind of unconventional course that was not only affordable but also fun. The design is such to prevent golfers from getting board with the course. It utilizes the natural flow of the location – from low basin to higher plains and hills. The course is lined with pine trees, hence the name for the course. Check out the course details – Click Here.
Below is a list of Highlands Reserve vacation rentals. Browse through the list, get more details, then make your reservation. Give us a call if you need assistance or any other information.
And Don't Forget Your Discount Attraction Tickets!
---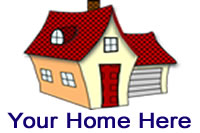 Subdivision:
Highlands Reserve

Your Home Here
We are looking for more homes in this community. If you are looking for quality property management then please call us. We are looking for Quality Homes…..More Info
Bedrooms: – | Baths: – | Sleeps: – | Private Pool | Pets: –


---