SunKiss Villas Reviews and Testimonials
Below are SunKiss Villas reviews and testimonials from some of our guests who have stayed in one of SunKiss Villas Vacation Homes. If you've stayed in one of our homes and wish to leave a testimonial or review about your experience with SunKiss Villas, or the home you stayed in, please fill out the form below.
We enjoy positive reviews and testimonials but we also appreciate constructive criticism to help us improve our services and our homes. If you have feedback for recommendations or suggestions on improving our service to you please Click Here To Leave Feedback. Thanks in advance for taking the time to submit your review. We hope to here from you again for your next visit to the Disney area.
Add a Testimonial - Be Sure to Include VILLA NAME or your Reservation #
Your Email Address is not published
* Required
Add a photo?

TESTIMONIALS
We wanted to say thank you and what a great experience it was renting this house through you folks. We would recommend you to all our friends. The home was wonderful and met all our expectations!
The home was superb, spacious, and comfortable. The pool was great, that's where the wife and kids were when we weren't out visiting the site. Close to Orlando, PUBLIX was right down the street. Mark and Dora was just the best!!!! We will definitely be back again next year, hopefully same house. They delivered as promised!!!!!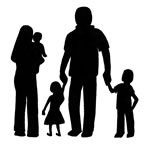 This home was awesome. Another home I had reserved for months fell through with less than a week to till I was having 4 families planning on a family reunion at Disney. This home comfortably held the 10 adults and an infant with room to spare. The pool and spa were crystal clear too.
If you are looking for a comfortable home close to everything, this home is close, but not too close to where you have traffic noise.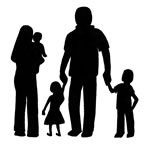 Great Stay and everything as advertised! Solana is a very convenient , safe location. Quick access to all Disney parks, with times ranging from15-25 minutes. SeaWorld and Convention Center 30 minutes away and Legoland a very easy 25 minutes away. House was clean and kitchen was fully stocked with plenty of plates, cups, silverware and cookware. We had 2 families of 4 and had more space than we needed. Very open floor plan allowed kids to play in game room and pool, while adults were able to spend time nearby. We would recommend swim shoes for kids as hours of playing in concrete pool can lead to skinned toes. Management was easy to reach and communicate with, although we had minimal needs. With 2 families, this still seemed like a home away from home, with 2 master bedrooms. Thank you for a great stay as we will definitely look to rent again in the future.
Submitted: Jun 29, 2016 Stayed: Jun 2016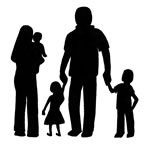 It was wonderful - It was awesome me and my family loved it felt like home. The house was breathtaking and we're planning another stay for next year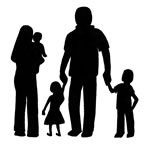 Perfect For Our Group - This villa was perfect for our large group of 10 family members. Everyone had their own room and bathroom. The large 5 bedroom home provided personal space as well as a large den/kitchen for group space. The house was very clean and well maintained. The check in process was easy (after I discovered my email had placed my check in credentials in my spam folder). The resort is located in a nice area of town, extremely safe. There were many restaurants and shopping centers in the area, It was a quick and easy trip to the Disney area. We have been vacationing in the Orlando area for many years, this was the first time we had done it as a large extended family we would have required 5 hotel rooms a night to accommodate us. this home easily met our needs and at a fraction of the cost and was much more comfortable. We may never use a hotel again when in the area and will certainly return to this home.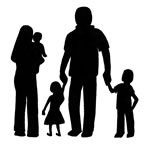 Great expectations met! The house is beautiful and updated. We truly enjoyed our stay. It met our expectations and more. I am planning on renting it again soon. I would recommend to anyone looking for a vacation rental.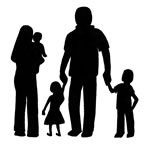 Highly recommended! - We stayed in this house for 8 nights during May 2016. It was a wonderful visit. We highly recommend this villa. because:
- The house is quite big with lots of rooms and (good) beds - plenty of space for our family (7 people).
- The house is fully equipped with good kitchen facilities and washing machine, etc.
- The house is very clean, neat and tidy - so is the pool area.
- The house is situated very close to the Solana Club House (2 minute walk) where you have access to fitness machines,etc.
We wouldn't hesitate giving this house our best recommendations. Next time we are going to Orlando we will definitely stay in this house.
Best regards, Christian Rasmussen & Family,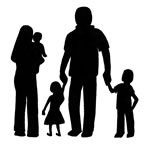 Great house - The house was perfect for our large group. Travel to Disney, Legoland, other attractions and shopping was easy from there.The kitchen was very well stocked, better than my own at home! We were pleased that the floors were tiles and wood - so much cleaner than carpet. We appreciated the privacy hedge around the pool. We were unable to contact the management company about a couple of small things but there was nothing critical. Would definitely stay there again. Very nice home.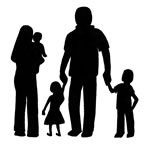 Excellent facilities - We stayed for a total of 3 days. The home was well kept, clean and had everything we needed to make meals. If we needed it, the homeowner had it, including a high chair! I would definitely recommend this home!