SunKiss Villas Reviews and Testimonials
Below are SunKiss Villas reviews and testimonials from some of our guests who have stayed in one of SunKiss Villas Vacation Homes. If you've stayed in one of our homes and wish to leave a testimonial or review about your experience with SunKiss Villas, or the home you stayed in, please fill out the form below.
We enjoy positive reviews and testimonials but we also appreciate constructive criticism to help us improve our services and our homes. If you have feedback for recommendations or suggestions on improving our service to you please Click Here To Leave Feedback. Thanks in advance for taking the time to submit your review. We hope to here from you again for your next visit to the Disney area.
Add a Testimonial - Be Sure to Include VILLA NAME or your Reservation #
Your Email Address is not published
* Required
Add a photo?

TESTIMONIALS
A very nice house.. We had a great stay at the Keystone house... I already miss the pool.
We stayed a week at Durango Palms. Very quiet division. We enjoyed the home about 25-30 minutes from the parks but in all a great place to stay especially helps you escape all the hustle and bustle of tourism. Very easy to get to the parks and the house was perfectly accommodating. It was 8 of us 4 adults and 4 children. The kids enjoyed the pool while we stayed home and relaxed. Has all the amenities one will need for cooking etc... House was well maintained, I have absolutely no complaints.
One of the nicest places we've ever stayed!
We have stayed at countless places over the course of the MANY years that we have been coming to Florida for vacation. About 5+ years ago, we were fortunate enough to have discovered Highgate Park. Ever since, this is the subdivision we return to year after year. There simply is no better place to stay as far as location, safety, and accommodations. Having said that, we have vacationed in MANY of the homes within Highgate Park and Sandal Wood is one of the nicest we've stayed in. It is very tastefully decorated, spacious, and has a beautiful covered pool area in the backyard. It is both comfortable and inviting. If you are considering booking this home for your upcoming vacation, do so at my recommendation....you will not be disappointed!
We had six people in our party and stayed for 12 days. Our flights were delayed for 2 days so we had to extend our trip, the owner had two days vacant before next person was to get there. He was so kind to let us stay for the two days at no charge as we had already had lost two days that was already paid for. Thank you for your kindness and for the use of your beautiful villa. The home was very clean and comfortable, decorated by an interior designer, if I were to take a guess. the garage had pool table and Ping-Pong which the whole family got to enjoy. Close to all amenities as well. I would recommend if your going to rent a villa this is the one for you and your family. PS. pool was delightful to. Thanks again, TW.
My family and I have never rented a home directly before, it could not been easier. We had a response to our initial inquiry within the day, and a deposit secured the rental, upon receipt of the deposit we received a receipt including a full break down of payments, deposits and a final payment date. Upon final payment, we received an email about access to the property, directions from the airport, hints and tips about the area and attractions. It was easy to navigate from the airport and to and from the Disney parks, convenient to the local Publix and CVS pharmacy and other shops and places to eat. The day my family and I arrived, we could not have asked for more, the home was exactly as pictured on the website, the pool fantastic and the experience faultless. The entire experience was great, the home was clean and spacious enough for our 3 families. We would rent here again without hesitation. Claire and Herb
We wanted to say thank you and what a great experience it was renting this house through you folks. We would recommend you to all our friends. The home was wonderful and met all our expectations!
The moment we entered into the estate we knew we had made the right choice. The Villa was just as described - absolutely beautiful. The area and the location of the home was just what we needed. We recommend this home to any family that wants the best of the best. Lisa, Georgia(Vickie), Jocelyn, Lynn, Monique, Marilyn, Anita, Harriett, Debra, Shonda. Thomasville GA Crew, Our Motto, Keep Calm… It's a girl's trip
The home was superb, spacious, and comfortable. The pool was great, that's where the wife and kids were when we weren't out visiting the site. Close to Orlando, PUBLIX was right down the street. Mark and Dora was just the best!!!! We will definitely be back again next year, hopefully same house. They delivered as promised!!!!!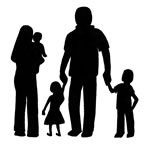 This home was awesome. Another home I had reserved for months fell through with less than a week to till I was having 4 families planning on a family reunion at Disney. This home comfortably held the 10 adults and an infant with room to spare. The pool and spa were crystal clear too.
If you are looking for a comfortable home close to everything, this home is close, but not too close to where you have traffic noise.